We're trying to compile feedback from our customers – service providers, fleet management integrators, field service companies – on how they use Okdesk to address their issues. IT-Service is one of our most active partners; they adopted our helpdesk system and use it in various aspects of their work. Alex Karymov, Director of the group of companies (GC), told us how it works in practical terms.
​​​​​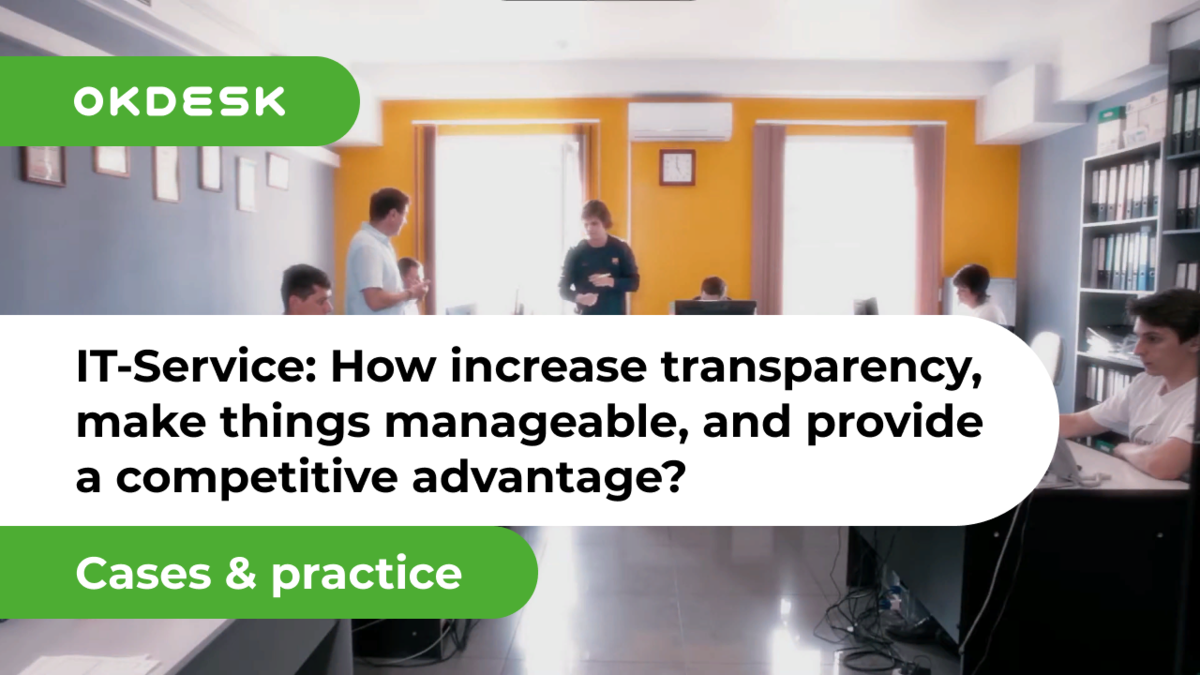 A brief overview of IT-Service business and their support service
The company is a part of the same-name group of companies that has been constructing business automation systems for 20 years. Intelagro engineering center that focuses primarily on the agrarian sector is also a part of the IT-Service GC.
One of the main avenues of the IT-Service business is the installation and servicing of navigation (GPS) equipment & sensors and monitoring systems for commercial vehicles and cargo transportation. 
Background of helpdesk system choosing & implementation
Any IT structure reorganization project, integration of new solutions in particular, starts with becoming aware of existing issues and formulating these issues.
We have been feeling that the IT-Service request tracking system required automation for a long time. To control the business, the company needed accurate data about all incoming issues and which customers submit these issues, and we needed to appoint people responsible for solving different kinds of issues.
"I'm not the kind of leader who can let a situation like this slide. Our business was out of control, our competition was breathing down our necks. Our customers told us our competition would respond faster and were more transparent in their interactions. I didn't like the 'funky' situation where you can't tell who's responsible for what, which is why we started looking for solutions," says Alex Karymov.
We've got an extra impetus by the positive experience of professional support automation system use in other market segments observed by our company's management. Google Workspace was kind of our role model here.
To achieve these goals, IT-Service professionals tried using non-dedicated tools. We attempted to tailor our local manufacturing tracking system for that purpose. However, it did not have the features and tools we needed. We had elements of things: requests, a multiple-stage resolution process, signals, events—but they were not designed for automation of incoming customer inquiries and they were not fit for the specifics of the service support & field service. This entire system was very hard to supervise and manage. In other words, implementing it did not affect manageability of the business.
Why not choose a CRM system for service automation & field service?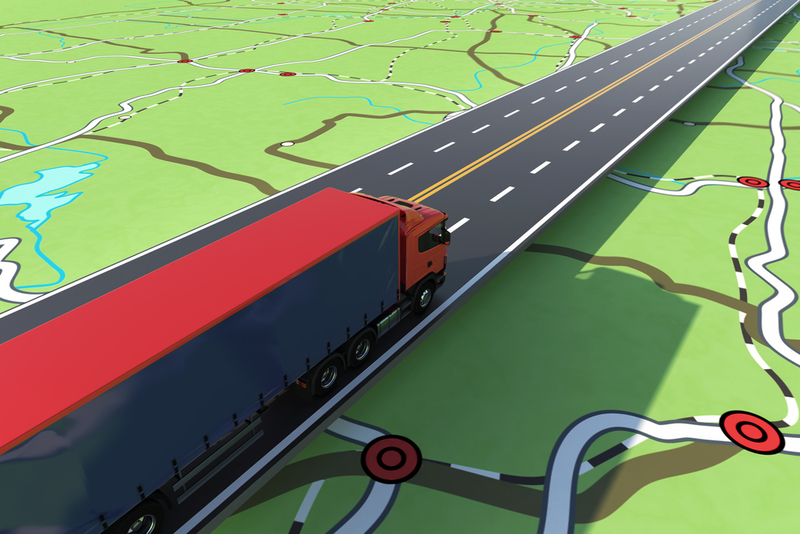 A significant drawback of the system we used was that our customers did not have access to it.
IT-Service needed our customers to see how «the sausage was made» to make our business more transparent. The production system we used back then would give us none of that.
IT-Service tried using a CRM system as an alternative. It also had stage-based handling of deals. It had a big advantage over the production system we were using: our customers could access some of the information through an internet connection — at least, it wasn't 100% closed for them. Neither this integration lived long.
This was a CRM system after all. It had its peculiarities, and it was still very raw. We contacted its developer and asked whether they would further focus the product development on request tracking—the way we needed it. They replied they had no plans to do that whatsoever, and the developers themselves suggested looking at support automation systems available. I'd say, we chose professional helpdesk system Okdesk accidentally, as I spotted it when searching for a system like that. On the one hand, it met all our demands, and on the other, we saw positive customer reviews. But what really tipped the scale on Okdesk for us was that no other help desk allowed creating a request tracking system opened for our customers, which was crucial for us,"  says Alex Karymov.
Finally, in mid-2017, we began the integration of the helpdesk solution at IT-Service.
Tailoring Helpdesk system to meet company needs
The initial stage inevitably required some mutual adaptation of the company's business processes and the selected helpdesk solution.
"We faced a real challenge: how do we separate the existing processes between a CRM system and Okdesk? The issue was that we didn't have any codified processes: our customer would call us on the phone, we would register the request, and then we processed it. We had overlapping processes for various inquiries. A phone call with a service request could end up with a sale and, conversely, a sale could entail some maintenance service. At first, we tried to separate the two. That was our mistake. Since we failed to draw a line between CRM and Okdesk (and in the meantime, we found an ad for another product stating that CRM and business processes should go hand in hand), we've just fused everything in Okdesk," says Alex Karymov.
IT-Service professionals have classified existing inquiries (by accounting, by technology, etc.) and created small business processes for each type with its own control points and statistics, identifying experts in charge of each of those, etc. 
Helpdesk system for field service & fleet management integrators. Experience of 10,000+ companies!
As we were using the system, our company's IT infrastructure gained additional features specific to GPS & vehicle monitoring system service. At one of the initial stages, we started printing work orders directly from Okdesk — a mandatory accounting document to be signed by both the customer and our engineer with necessary notes to be made in the document as the request was fulfilled. Previously, these documents had been processed through our production system. The new helpdesk solution allowed us to avoid duplication of customers' inquiries in two tracking systems when creating a paper form.
As the request was standardized in Okdesk, employees received instructions reminding them of the steps to take when completing the requests. Consequently, engineers never forget to send supplementary documents to the customer or to receive a confirmation for certain actions. 
A specification mechanism was introduced to keep track of non-recurring jobs and equipment issued to employees to perform request-related activities. This module enabled record-keeping for completed jobs and allowed factoring the scale of these jobs into bonuses, thus motivating the employees to take on more complex jobs and to take up jobs more frequently.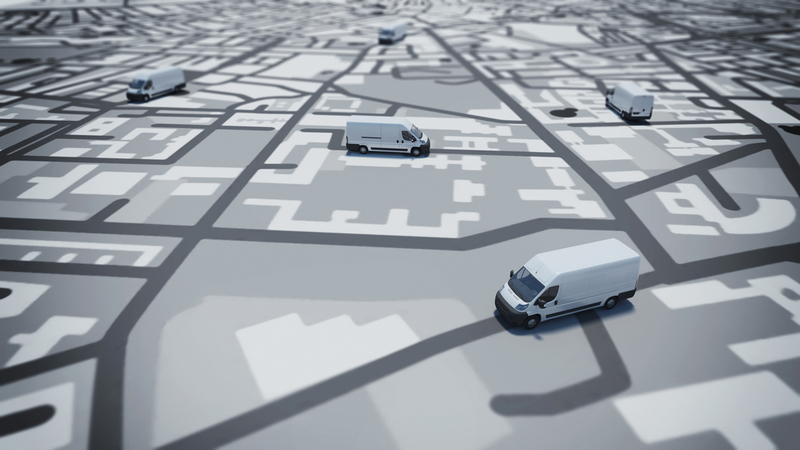 We also actively use the equipment & sensors tracking module. When servicing navigation equipment and transport monitoring systems, the entire tracking system is based on vehicles.
"A vehicle is the key link in our process. We dedicated a lot of effort into figuring out what exactly has been done on a specific vehicle. Now, all that data is collected automatically, and is available not only to us but also to our customers," says Alex Karymov
In the immediate future, the company is planning generate a card for every vehicle, and all requests will include changes to the attributes of that equipment. When the request is completed, changes to the attributes will be automatically saved, which means that the database will always contain up-to-date information.
Advantages of helpdesk system integration
It's already clear that the automation of customer request tracking made the business much more controllable. Previously, no one was aware when the call was made, what issues were reported, an inquiry might even have been completely forgotten. Now, every inquiry is being accounted for.
Response time for customer requests was reduced at every level, and everything became more organized.
Okdesk helpdesk system did not resolve every single customer service issue, of course. After all, fulfilling requests often requires procurement and other processes that completely negate the benefits of an automation system. But Okdesk has definitely maximized the efficiency of information exchange within the company; in particular, it eliminated the need for additional information storage services (such as photo editing) because everything is already attached to the request.
Things are also a lot clearer for the customer now. There is a lot less negativity. 
Thanks to the checklists module within the requests, engineers never omit the necessary steps of the work (such as receiving a confirmation from the customer). This had a positive impact on the quality of our work, and, more importantly, on the perception of that quality by the end customer.
Thanks to the deployment of a customer web-service portal & mobile application, customers can see their request progress in real-time. They are billed almost immediately when all the work is finished, and the information on the customer portal specifies exactly what they are paying for.
Previously, hard-copy orders and receipts had been wandering through the company for weeks, all the way confusing all parties involved. Now, there is a centralized source of data for customers and for wage calculation for installers and service specialists. 
Developmental prospects
Gradually tailoring Okdesk to its needs and integrating the system with other IT tools, IT-Service is shaping a single information environment, with the helpdesk system at its core. In the future, IT-Service specialists aim to minimize the redundancy of information in different systems by setting up automatic transmission through Okdesk's API, which is the most easily understood, usable, and stable product among peers.
"The more proprietary solutions we create, the more we depend on our employees. But with Okdesk, we get an easily understood and, importantly, a very functional solution, which I hope will live long," summed up Alex Karymov. 
Okdesk is fulfilled helpdesk system for fleet management integrators, service companies & field service. Allow your business to reach a new level of service quality and increase its efficiency.